BEURER GS 120 Kompakt Glass Scale
BEURER GS 120 Kompakt Glass Scale
Sleek, attractive and practical. This glass bathroom scale looks good in any bathroom.
BEURER GS 120 Kompakt Glass bathroom scale
Beautiful and compact: ideally suited even where space is limited
Elegant mirror effect
Platform made of safety glass
Digit size: 22 mm
Change over to kg/lb/st
Capacity: 150 kg
Graduation: 100 g
Overload indication
Automatic switch-on/switch-off
1 x 3V CR 2032 battery included
Product measurements (LxWxH): 26 x 27 x 1.8 cm
Product weight: approx. 1.0 kg
Warranty: 5 years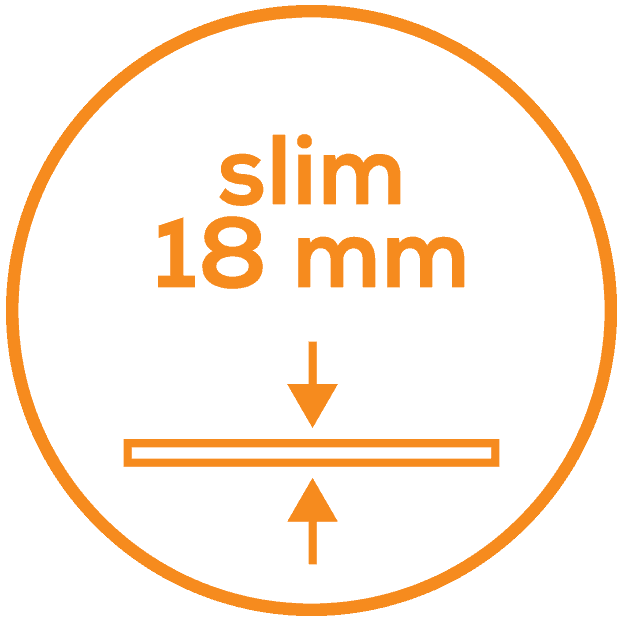 GS 120 Instructions for us
Download
(pdf/15.03.2021/3 MB)
GS 120 Data sheet
Download
(pdf/15.03.2021/145 KB)
Only logged in customers who have purchased this product may leave a review.
WARRANTY
The product as detailed below is warranted from defects in parts and workmanship from the date of purchase by Kinsmedic Sdn Bhd (the company):
Beurer – 36 mths, except BPM, Thermometer, Nebulizer, TENS/EMS, Underblanket & Weighing Scale – 60 mths, Fora – 60 mths, Choicemmed – 24 mths, Charder/Sony/Spirit/Tuttnauer/Visiofocus – 12 mths
Warranty coverage is subject to the following terms & conditions:
The company will repair or replace free of charge any defective parts arising from normal usage.
This warranty does not cover ordinary wear & tear, including battery leakage, cuffs & other consumables.
The Company will not accept liability for any damage caused by misuse, and unauthorized modification or repair to the product. This, include unauthorized usage of non-compliant AC adaptors.
Lower portion of this card must be fully completed and mailed to the Company within ten (10) days of purchase.
The warranty is only valid if the product is purchased new from the Company or through its authorized dealer for use in Malaysia.
Products eligible for warranty claim must be returned with original warranty card and proof of purchase. (i.e. receipt)